Posted by INFOS | Posted on 17-10-2010
| Posted in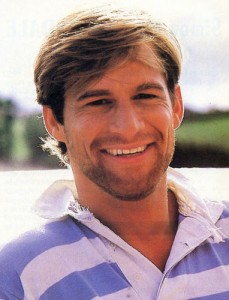 Particulièrement touchés par la récente disparition de Simon MacCorkindale, le producteur Rupert Hitzig et le réalisateur John Putch ont naturellement accepté l' idée de rédiger quelques lignes afin de rendre hommage au talent et aux qualités humaines de ce formidable acteur:
Rupert Hitzig: Simon was a gentle man! He was also daring. He had no hesitation when he had to don scuba gear and lower himself into the murky waters at Sea World to film a scene for Jaws 3-D. He was also nice, and funny, and handsome. His death is tragic, because he had so much more to give.
Rest in peace, Simon.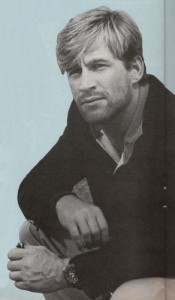 John Putch: There was never a more perfect gentleman than Simon MacCorkindale. He was such a versatile actor as well. I remember on the set of J3D, he was completely focused and absolutely caring about his fellow actors when it came to making them comfortable. In short, he made us all look good.
Back in 2004 I had the chance to reconnect with Simon when his wife Susan George auditioned for The Poseidon Adventure mini series which I was directing in Cape Town. We had casting sessions in London and I was able to get a message to Simon thru Susan. We emailed and kept in touch a bit after that.
I'm sure I speak for the fans and friends alike when I say our thoughts are with Susan and Simon's family as we say farewell to the gentleman of all gentlemen.
Je tiens à remercier une fois de plus Rupert Hitzig et John Putch pour ces témoignages émouvants et pour leur grande générosité.