Posted by INFOS | Posted on 14-08-2011
| Posted in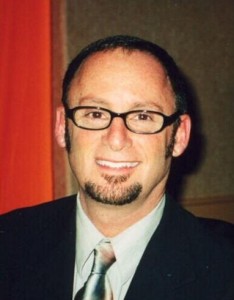 C' est avec un plaisir non dissimulé que je vous invite à lire cette interview exclusive d' Ed Horwitz qui a très gentiment accepté de participer à votre site préféré. Désormais solide producteur hollywoodien (en ce moment la série TV Seriously funny kid) , Ed Horwitz a débuté sa carrière aux côtés de Robert Altman avant de rejoindre la famille Alan Landsburg à partir de 1980. Pour le compte de l' ALP, il exercera en 1982 le rôle de Line Producer sur le troisième volet de Jaws. Il nous raconte:
Interview in English
1/ Alan Landsburg launched the Jaws 3 project in October 1980 from an idea of ​​guerdon Trueblood. The concept of a third Jaws in 3D is envisaged a year later when Joe Alves is approached. When did you join the production and have you contributed to the artistic aspects of the film (casting, locations …)
I was a staff member of Alan Landsburg productions at the time we did Jaws 3D. My role was a line producer on the second unit production. However, I was producing a documentary on missing children in Orlando at the same time they were shooting Jaws 3D so I was on the set a few times duting initial production, but then I oversaw production on the second unit and pick ups in Los Angeles.
2/ Jaws 3D had great difficulties with the choice of 3D cameras (optimax III, stereovision and Arrivision3D). The first week of shooting was not used in the film because of the quality of the Stereovision system. Do you remember that period? Do you feel the anxiety as a member of the production?
I definitely do remember when there was the problem with the first week of shooting. The movie was very inexpensive for a movie like this so having a wasted week of production was not good news at all. No one was very happy about it.
3/ Can you comment on the case PSE / Praxis (electronic compositing VS. FX optical printer)? Do you think (as many observers) that the special effects of the firm PSE (deleted in editing) were higher in quality than the FX of Praxis (from the theatrical cut)?
Unfortunately I don't really know anything about this. Sorry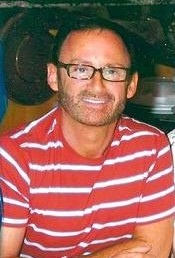 4/ Alan Landsburg has considerably shortened Jaws 3D to realize more screenings per day (Joe Alves speaks about 20 minutes) . Do you think this choice has greatly affected the quality of the final film?
Alan was a great producer and he and his partner Howard Lipstone were even better businessmen. Being as the film was not a true work of art, I actually think it probably made the film more watchable.
5/ Do you feel the embarrassment when you talk about Jaws 3D or do you think the movie is not as bad as the critics may say.
I'm not embarrassed at all about the film. There are plenty of not so great movies that have become more popular in later years and live on that way. As a matter of fact, all these years layer we're still writing and talking about it. There are thousands of films everyone forgets, but because of good people like you, this film will live on.
THANKS FOR LETTING ME HAVE THE OPPORTUNITY TO TALK ABOUT THIS. I AM STILL IN TOUCH WITH ALAN LANDSBURG. DOES HE KNOW ABOUT ALL OF THIS AND YOUR COLLECTION? I'M SURE HE'D LOVE TO IF HE DOESN'T.
THANKS AGAIN….Ed Horwitz